An impeccable mine, a look of velvet and luscious lips, make up tips for photos revealed all you need to know to have a face at the top of the clichés!
A matte and impeccable complexion
All shines give a saturated effect that tends to harden the features, so it is essential to mate his complexion. With lightness, to keep the effect "living skin". To you, ultrafine foundation textures, melting, highly pigmented and equipped with light reflectors. A very small amount is applying to the fingers and only on the median line. The idea is to mate everything that is in relief: forehead, nose, top cheekbones and chin. It melts while stretching very slightly towards the contours of the face.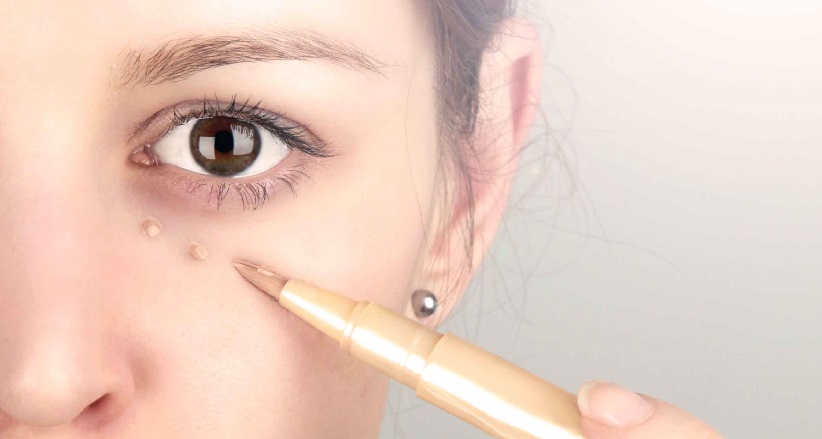 A good Photoshop pen
To illuminate all the hollow areas for the best makeup for photography are dark circles, wings of the nose, nasolabial folds, and folds of bitterness and contours of the mouth. The technique: with the tip of the brush, put small dots under the ring, then melt tapping with the pulp of the finger. Be careful not to go to the bone of the cheekbone because the light will hit this bulging, create a rebound effect and cancel all the work on the ring. Then light the inside of the eye starting from the wing of the nose and going up to the third of the upper eyelid. Same technique for of small dots melted on the rest of the concerned areas.
Well-carved features
A uniform face may look bland, wider, especially under the flashlights. It must structure according to its morphology. If it is round, it warms its contours with a chamois blush scanned on the temples and under the maxillary, to the base of the neck to refine it too. On bony faces, we do not touch the temples or cheekbones, which would dig deeper, we just put a hint of coral in the heart of the cheek.
Brow lines accentuated
Brush the eyebrows carefully, then draw with very light lines of hatched pencil.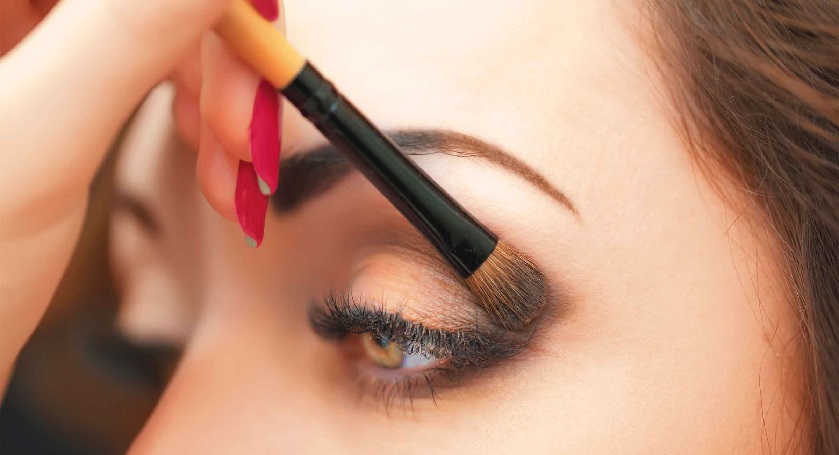 A wide-open eye
A natural look is pretty in real life, in the photography makeup, it's an empty eye. Mandatory therefore, a line of pencil flush with the upper lashes, supported by a matte eye shadow of a medium tone, taupe or gray style, which will define without stopping. Mascara mandatory to intensify the whole.
A little shot of red
On the lips, and in the evening only! In natural light, for a better rendering, we draw the contours of his mouth with a flesh-colored pencil, then fill with a balm. In the evening, all excesses allowed. Long live the fatal mouths and the real classic reds! We put the color in the center and we fade outwards.